Years ago it was the rare bride who opted for a beach style wedding, but over the past few years they've become quite popular. Some of the change can be attributed to our culture becoming more casual with our traditions, BUT there are also many practical reasons as well.
First, a beach wedding can be a stunningly beautiful affair. When the weather is right there is nothing like the beauty of a well chosen location. The ocean and the sand, along with whatever surroundings the setting has to offer are hard to outdo. If you are able to have your ceremony at sunset then the beach is a priceless location. (Disaster Tip: I went to a sunrise wedding a while back that many well intended guests didn't make it to on time, and the ones that did make it barely stayed awake through the ceremony).
The beauty of a beach style wedding is that they can be as budget friendly a wedding as you'll find. You can generally invite as many guests as you'd like since it's only a matter of renting more chairs. Most public beaches require only a minor permit fee, and even private beaches have remained fairly reasonable if you know someone who lives there, and even if you don't anyone it doesn't hurt to ask. You'll find that lots of folks still make "exceptions" for weddings, which I think is a wonderful thing.
If you are fortunate enough to rent a clubhouse or a ballroom next to your wedding location then your guests will be grateful. It will also prevent you from have to worry about restrooms for your guests. Oh and don't forget to consider how easily your guests of varied ages will be able to reach the location of the wedding ceremony. Everyone is not always as young and agile as the young couple that is getting married.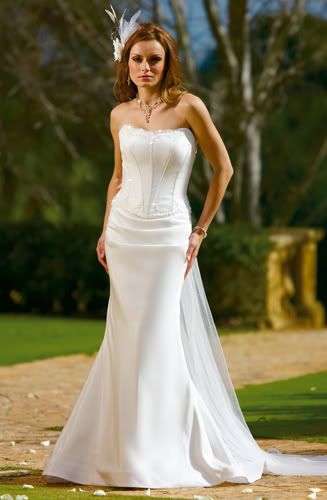 Also, while it is certainly possible to go with formal wear at a beach style wedding, it is absolutely acceptable to have a more casual affair. This usually means a less expensive dress, and less expensive dresses for your bridesmaids (and maybe even a dress they can actually wear again), which means the option of spending less money on your wedding. The groom and groomsmen are also usually thrilled with their sharp, yet comfortable, beach style wedding attire. And when it comes to the men, their wedding outfits are definitely something they'll wear again.